Skate: Pure theatre spectacle
SKATE is a thrilling new show that combines skateboarding, percussion, movement and projection in a way you have never seen before.
Award-winning theatre-makers, Big hART, have created an extraordinary theatrical experience for the whole family that celebrates the creativity of skateboarding and the universal connections of rhythm.  The infectious beats of skateboarders ignite interactive projection, illuminating the world of SKATE with electric imagery. Be transported as the performers roll out intricate beats and paint the stage with light, transforming a night at the theatre into a breathtaking sensory experience.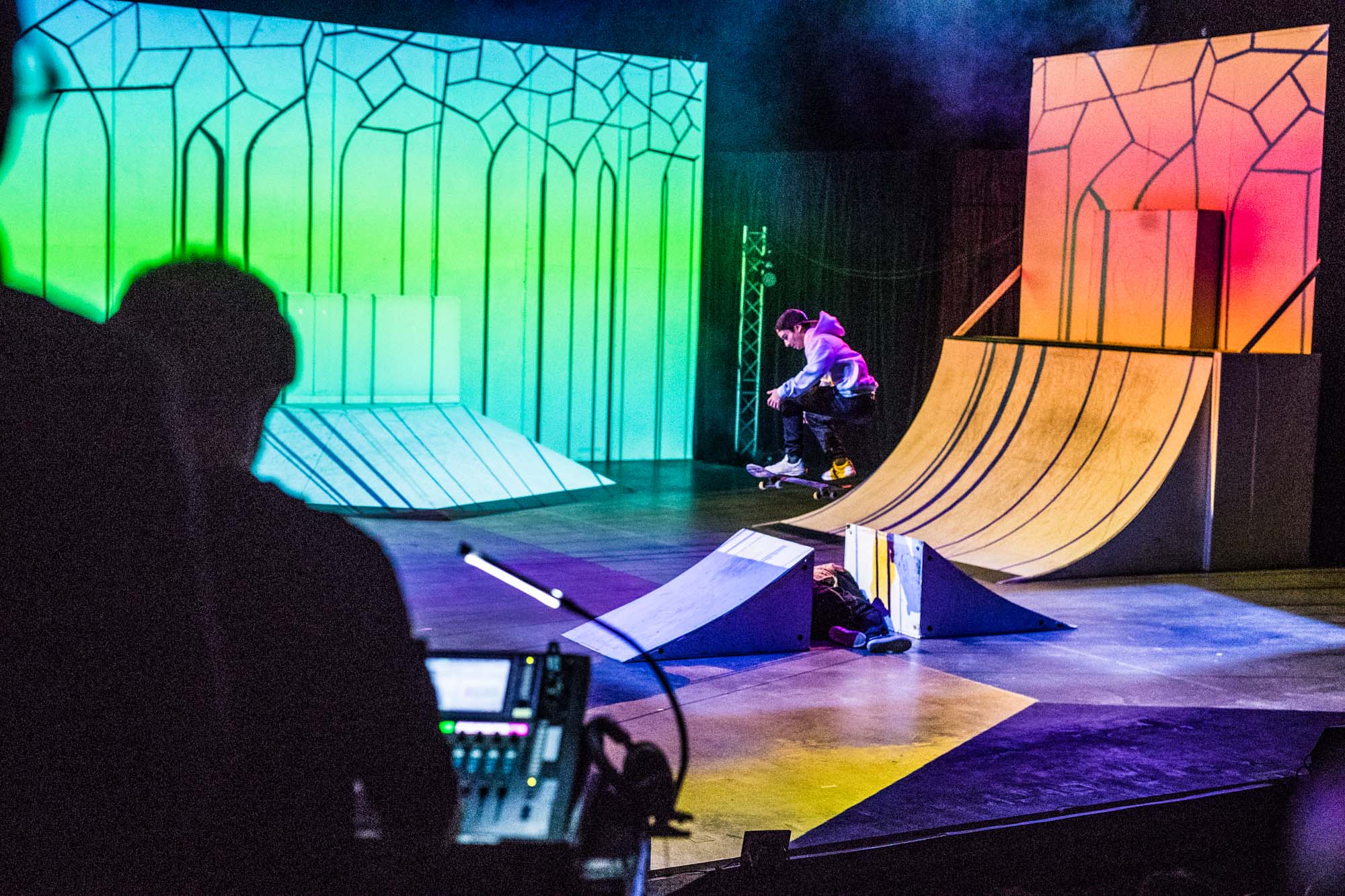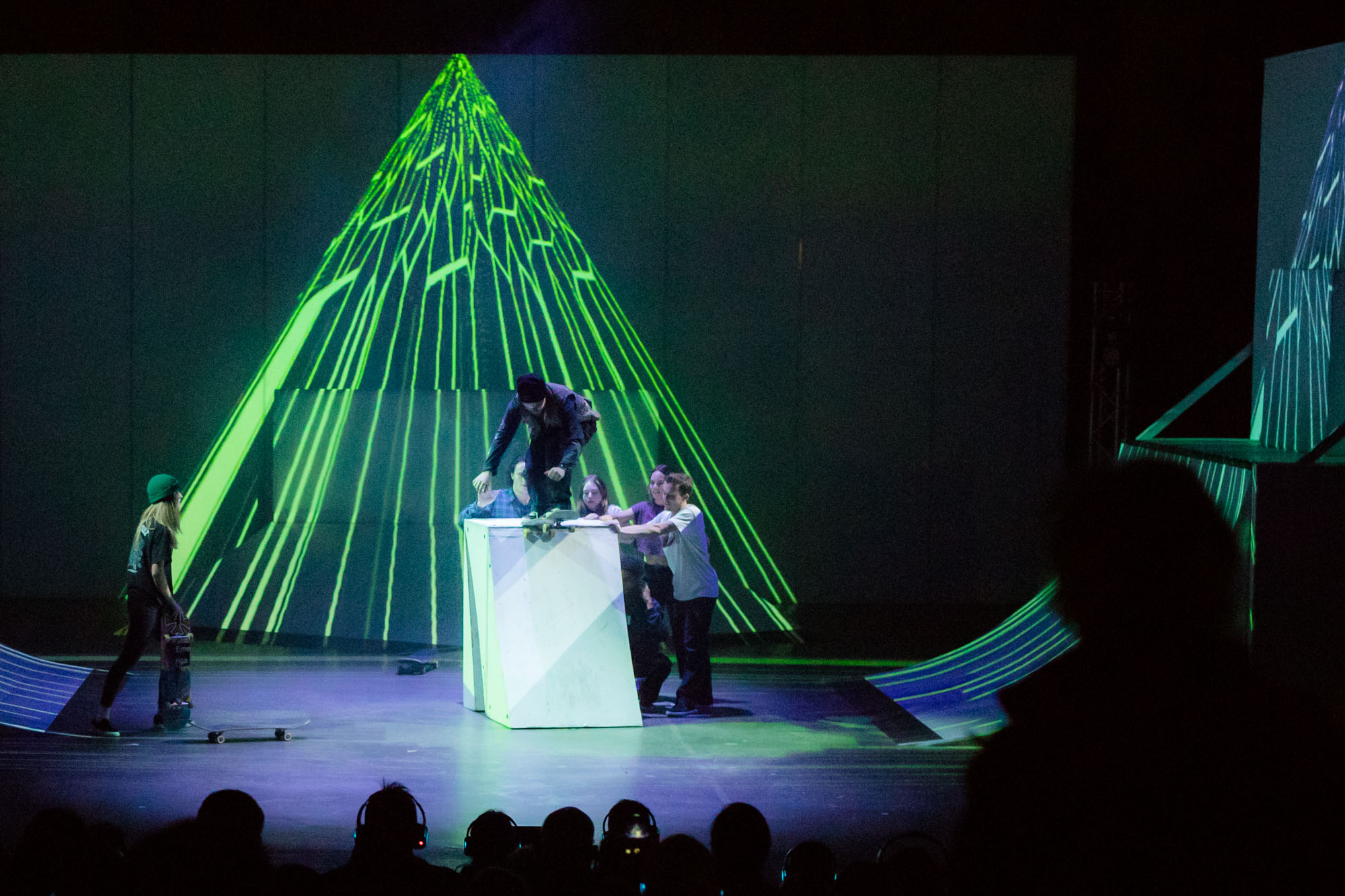 Skate: A social
investment
opportunity
SKATE is a social enterprise strategy which sees all profits support disadvantaged communities.
Back young people to build a better world. SKATE is an impact investment opportunity, designed to generate strong social and financial returns for investors. All profits from SKATE will go to disadvantaged communities. With no language barriers this visual event spectacular can play successfully anywhere around the globe. SKATE is universally inclusive. 
A thrilling commercial theatre performance combining skateboarding, percussion, video, light and powerful movement.
Sustainability for Big hART's work in disadvantaged communities.
A social impact campaign, and a change in attitude towards the skateboarding community.