THE SKATE ENSEMBLE FREESTYLE THEIR WAY THROUGH IMPOSSIBLY FRENETIC ROUTINES, CARVING THE ROOM – ON BEAT, IN ENSEMBLE, IN FLIGHT CRAFTING A SENSORY FEAST.
SKATE is pure theatre spectacle – the artfulness of skateboarding and the universal language of rhythm combine in a fusion of music, image and movement. Raw, virtuosic skateboarding triggers contagious digital rhythms and ignites interactive projection, transforming the stage into a breathtaking sensory experience.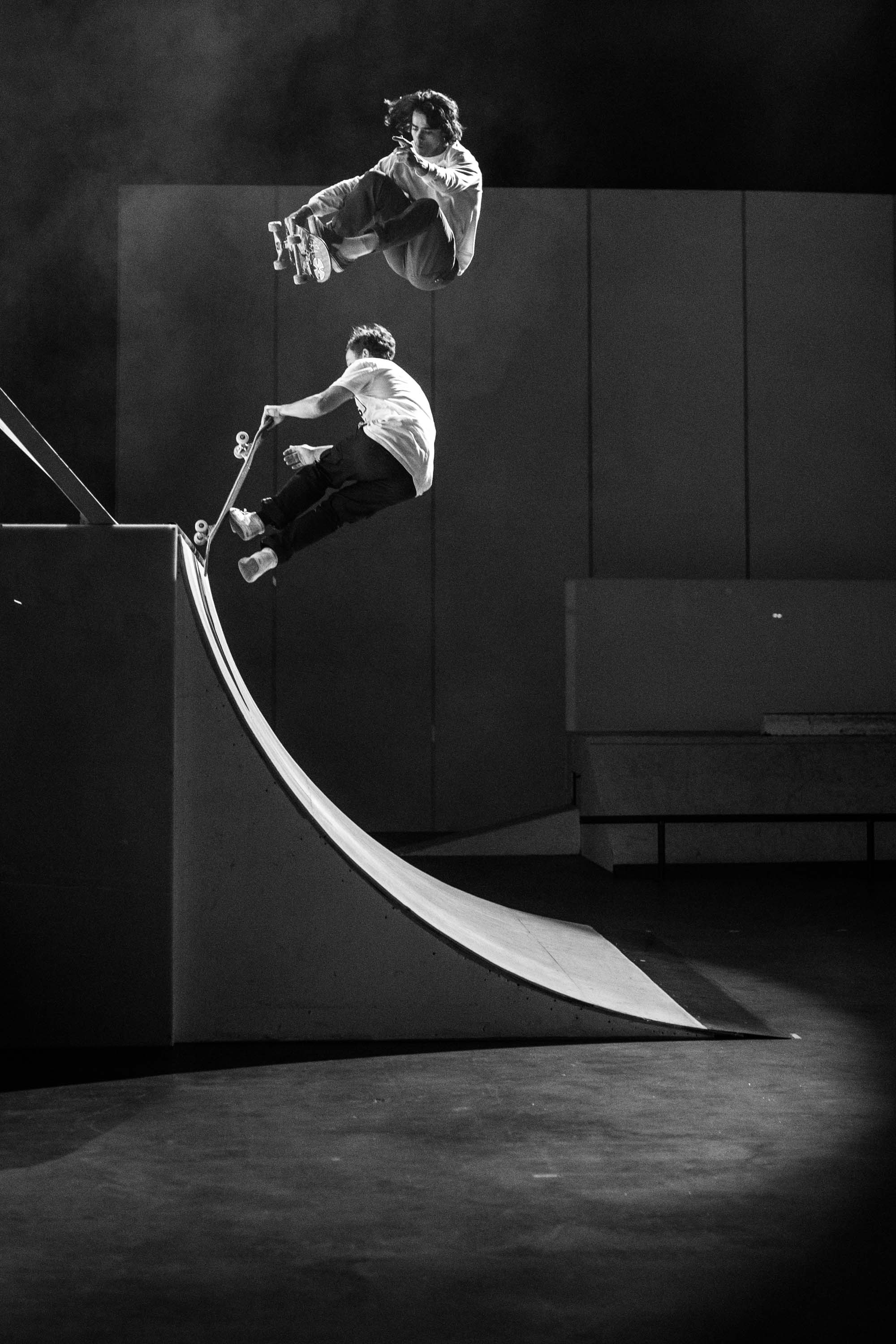 Spellbinding for all the Family
Our stage is a percussive instrument.
Performers skate, move, tap and land in time, creating an immersive world of rhythm.
Our stage is a giant canvas.
Beats trigger moving image, bathing the action in colour, as performers paint with exquisite light.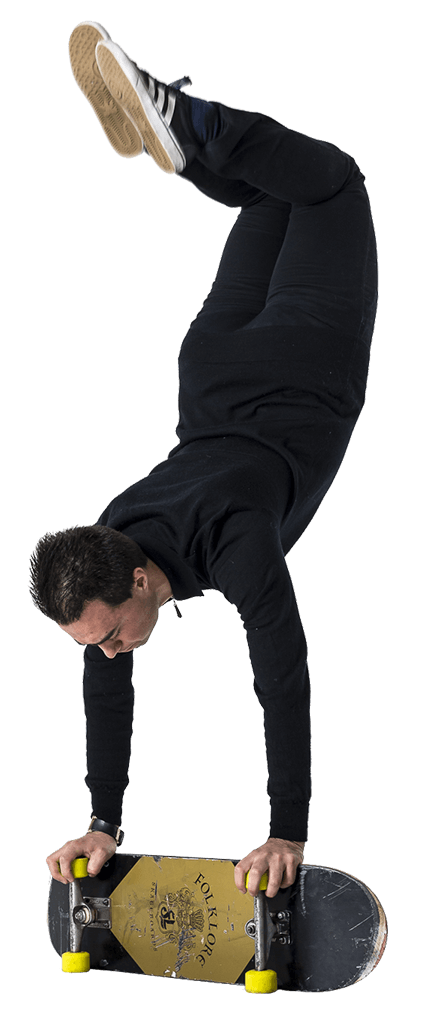 Our stage is a sculpture.
Performers explore the limits of space, pursuing the impossible in sound, light and freedom.
Our stage is our world.
Actions speak louder than words. Without words SKATE weaves its own unique theatrical language.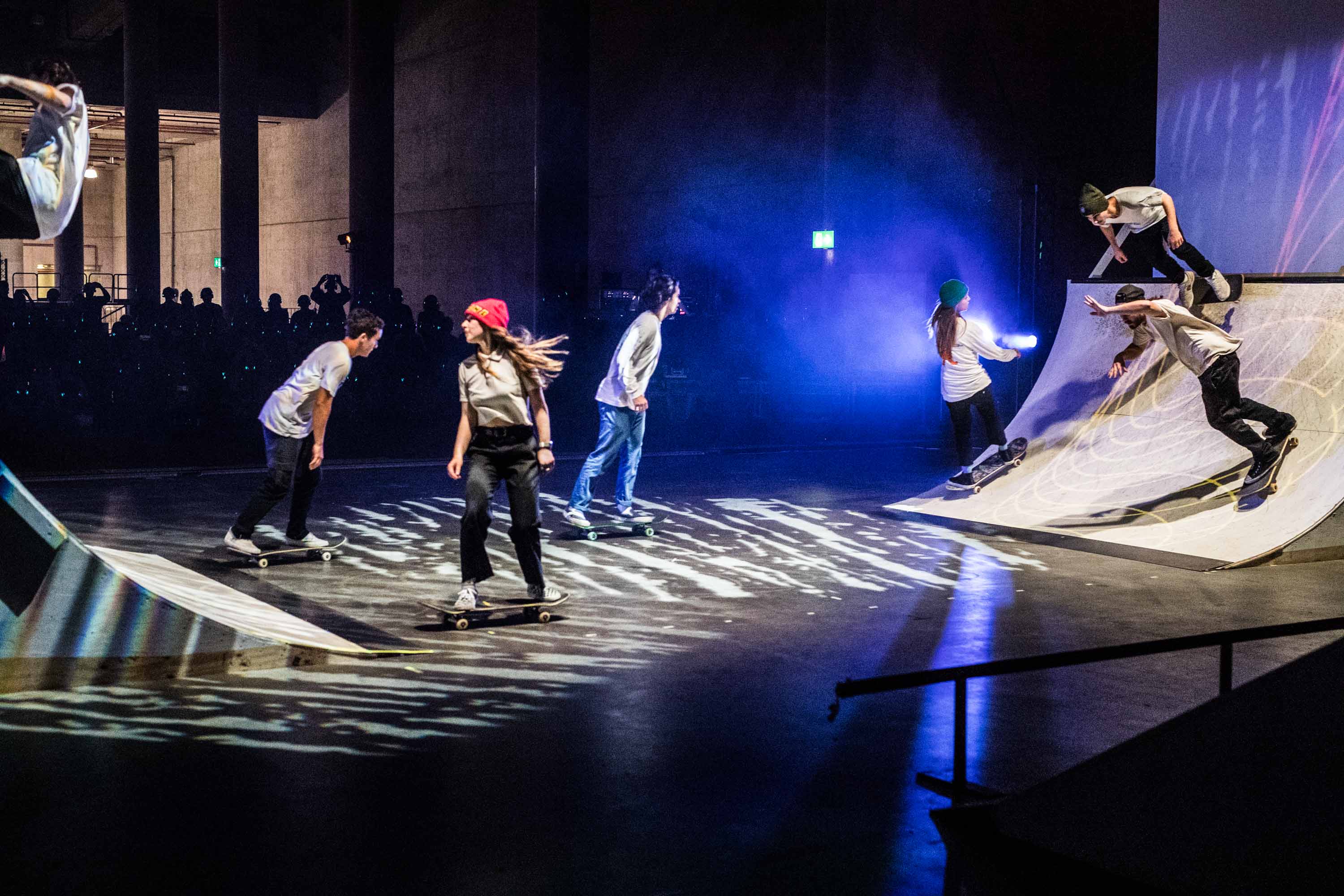 All profits from the show fund projects that bring about meaningful change in disadvantaged communities. Skateboarders without borders… young people for a better world.